At last we are back with some new team members and all really happy to be up and running once more. Did you miss us?
We have two great sponsors and three prizes for this challenge:
Crafty Ribbons are giving our second place winner a choice of a lovely mystery ribbon pack (UK winner only), or a £10 voucher (Worldwide).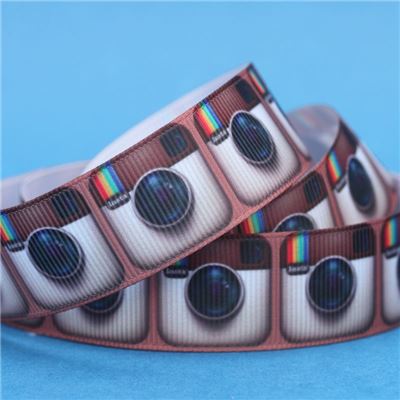 All very nice prizes as I'm sure you will agree.
This is also a
DT call
, we are now looking for more Quirky Design Team members so please contact me if you are interested.
It had to be a really Quirky challenge to start off with, and the challenge is called Picture This. What I want you to do is use a photograph. You can either add a photo you have taken, or one you love to your project OR you can take inspiration from that photo, either the colours, or to incorporate the elements in the photo (say wood, metal, material that sort of thing) or cut out parts of a photo to use on your project. Add digital images, stamped images and embellishments to your make also.
You must show us the photo you used and tell us how you used it.
Now for some inspiration from the team (visit their blogs by clicking on their name to give them some appreciation):
Cazzy
I used four photos I took with my phone including a selfie, and they are all about my dogs. Mainly my new rescue dog Luna, but Sooty is in the bottom photo too. The far right is when she first arrived, shaved and looking so cute in the buttoned jumper. Later she destroyed the buttons and it had to be sewn together, and now it had a few chunks out of it! The top photo is the first shoe Luna destroyed.
I used
Bugaboo's Bugvalpupset
which contains the three cute digis you see here, in jpg and png formats. I flipped some of the images. I used a DTP program to add the .png version of the digis and my photo's and a background photo I also took, but made it more transparent. I printed it on paper canvas and stretched it over a frame that was going into the charity bag. I added
Crafty Ribbons Instagram camera ribbon
and lots of
Crafty Ribbons muddy paw print ribbons
(I bought six for the price of five), and a few buttons, a bit of twine and an odd sequin that was handy. Crafty Ribbons sell buttons too.
I wrapped the whole frame in paw print ribbons too. When I set this challenge I had no idea if I would be able to make something or what it would be but had dog photos in my mind.
Marg
This is Marg's dog Reggie.
Diane
This was a really difficult challenge for me as I HATE having my photo taken, which means I rarely take any photos myself. That's makes me a bit weird in this day and age I know.
I decided to make a scrapbook page of one of my favourite photos. This was my Maggie, we had her for 17 years until we lost her two years ago. It was actually her anniversary when I started to think about what I could make. Here is my page:-
Tinz
I used the photograph (original) as the focal point od the card. Then added a photo of an ant eating what I have coloured to be a radish (as this is what is 'sitting' on the car). I coloured the image with promarkers. The sentiment was done in Word and then cut to size.
Jane
Here's my card, using the
Flower Tag 1
digi:
and this is the photo that inspired it:
I have used a beautiful photo that my husband took in the gorgeous (and themselves quite quirky) gardens of West Green House, a National Trust garden close to Hartley Wintney in Hampshire. It's only a few miles from us so we visit quite often. I love this circular archway! I took my inspiration from the circle, the red brick, the blue flowers and the plethora of green foliage, and I used
Bugaboo's Flower Tag 1
image to make the card.
now let's see what you can do!
Any crafty project is acceptable as usual. Important: BEFORE you link up please add a link to the Quirky Crafts Challenges blog to your post - or you will not be able to enter. When you have done this you can go ahead and add a link to your blog post or your online photo gallery, SCS etc. using the button or link below. If you do not have a blog (or inlinkz will not accept your non blog link) you can email your entry to us via the sidebar link. Good luck!
Have Fun - The Quirky Crafts Challenge Design Team.